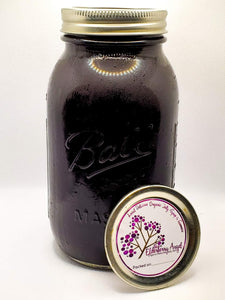 Custom organic elderberry syrup you choose your ingredients.
All syrup will contain elderberries. You can also choose to add other ingredients from this list:
Ceylon Cinnamon
Ginger
Cloves
Rosehips
Zinc
Mullein Leaf
Marshmallow root 
Echinacea 
Sweeteners
Raw, local honey
Stevia
Maple Syrup
Monkfruit
Splenda
**Custom orders require two days to prepare.